Summer in Hungary: readers' travel tips
Winning tip: Szeged
Grand art nouveau architecture, riverside walks, the fun Pick Salami and Szeged Paprika Museum (Felső Tisza-part 10) and a large student population combine to create an appealing and eclectic mix in Szeged, southern Hungary. It is known as the City of Sunshine, and you can make the most of the weather with drinks atNyugi Kert (Vitez utca 28), which has a large beer garden, a cool, laid-back young crowd and a great selection of Hungarian beers. For something a bit more classic, try fantastic homemade strudel with lots of different fillings at Hatos Retes(Klauzál Tér 7), or go to Régi Hídhoz (Oskola utca 4) for local specialty halászlé(fisherman's soup) and hearty pork dishes.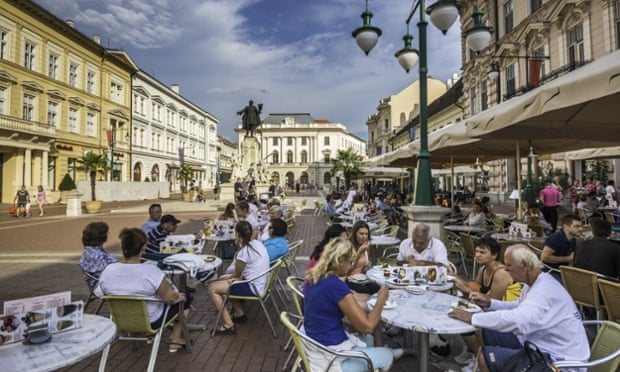 Lake Balaton and Tihany
Visit Tihany, a small village on a peninsula of the same name at Lake Balaton. As you wander the streets up to the huge Benedictine Abbey, which commands unrivalled views across the water, browse the various stalls selling traditional Hungarian goods, in particular local lavender. Stop for a drink and a cake and enjoy the view at Rege Cafe (Kossuth Lajos utca 22). To see a different side of Tihany, use the cycle path around Balaton or go fishing at Belso lake, in the centre of the peninsula.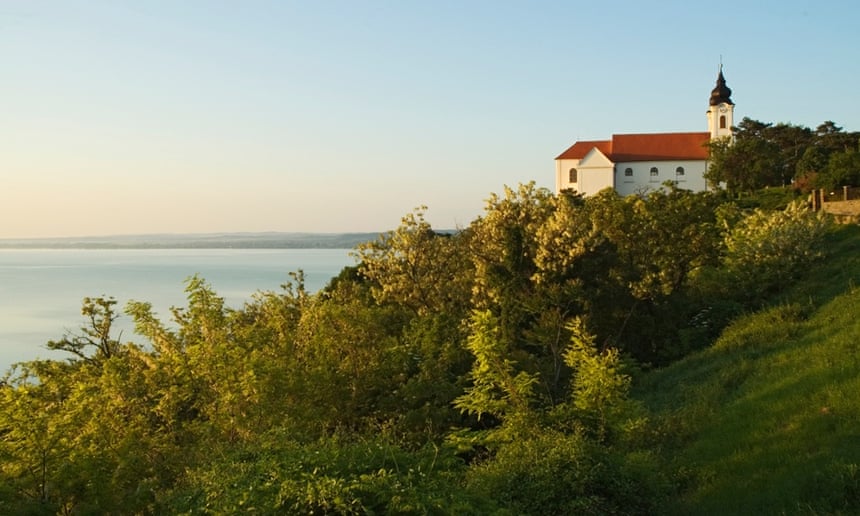 Ördögkatlan arts festival, Villány
During the festival there are concerts and events throughout Villány and three other villages in this region best-known for its wine. The village of Palkonya is a particular gem and I recommend Haraszthy and Hárságyi wine cellars. From there, walk over the hill to Vylyan winery above Kisharsány (one of the festival venues). Look out for unexpected theatre performances from the bus that takes you between villages hosting festival, and do book accommodation ahead.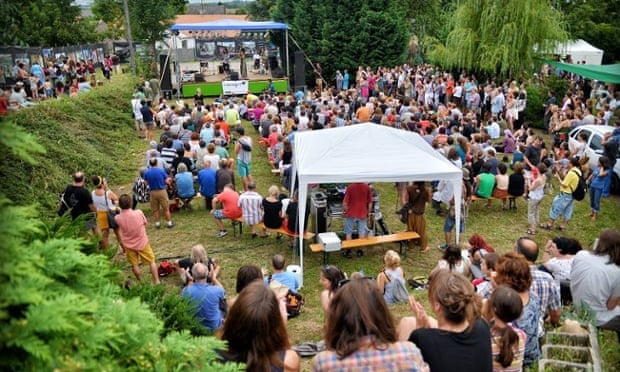 Esztergom Basilica
Esztergom is only 46km from Budapest and makes an ideal day trip – its huge Basilica sits on a hilltop, from which you can look across the Danube into Slovakia. For the most impressive views of the largest building in Hungary and its 72m-high central dome, take a boat trip from one of many local operators (summer only) or direct from Budapest and see it from the Danube bend. Eat at the Csulok Csarda (Batthyány utca 9), a lovely cosy restaurant specialising in baked pig's trotters.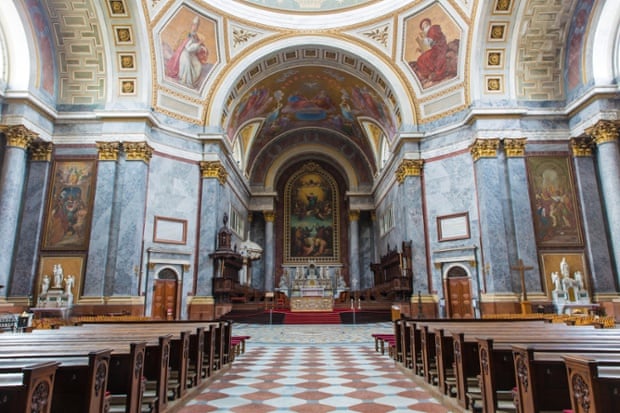 Pécs and Villány Wine Region
Travel three hours south from Budapest by car or train to the city of Pécs. It is a lovely cultural city with some beautiful architecture and is compact enough to explore on foot. From Pécs, take the train to Villány (about 40 minutes) to get the most out of the region's wine tasting. It is a short walk from the station to the main street, just off which you'll find Gal Pince (Bem József utca 9) situated in a cool cavern. Try its excellent pinot noir and gorgeous dessert wine.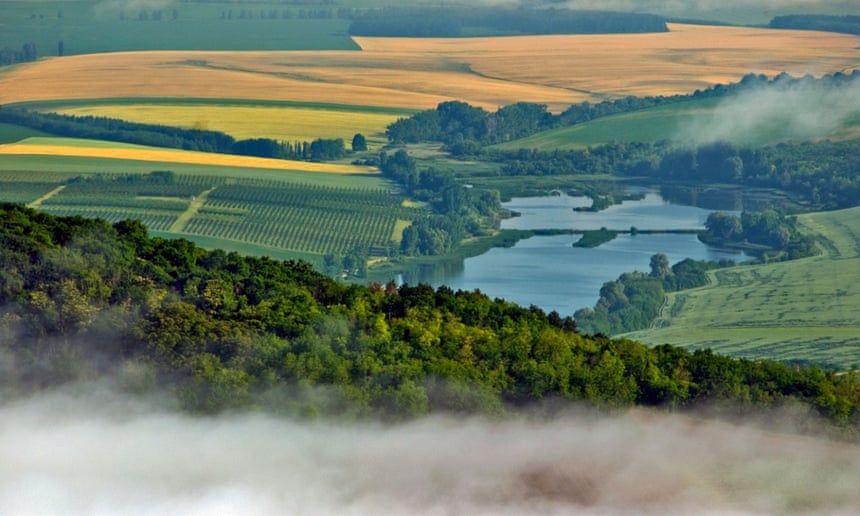 Following the footsteps of dinosaurs
Go to the Ipolytarnóc fossil site, part of the beautiful Novohrad-Nógrád Geopark, 150km north-east of Budapest. Destroyed but also preserved by a volcanic eruption 20m years ago, the place some call "prehistoric Pompeii" is one of the richest fossil and footprint sites in the world. The reserve has a fascinating network of walking trails, with guided tours and a recently opened interactive visitor centre (March-October) nearby.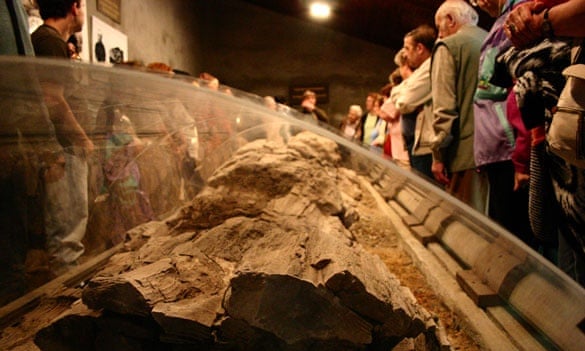 Wine tasting in Tokaj
The Tokaj wine region, a Unesco world heritage site, is the home of Tokaji, Hungary's most prestigious wine. Take a guided tour around the vineyards atDisznókő Winery, where you can also taste the unique, honey-sweet aszú wines, or take a map and a basket filled with tasty food and picnic in the vineyard surrounded by hills and fruit trees.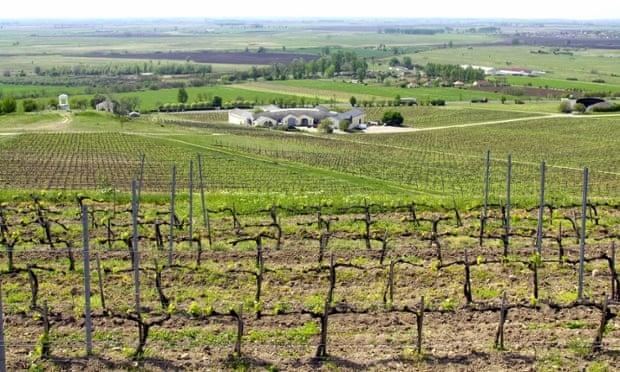 Traditional cottages
It gets very hot in Budapest in summer, so head out to the country and stay in a thatched parasztház cottage with clay walls to keep cool and get a taste of traditional life. Try Virág Tanya, authentically restored house between the Danube and the Tisza, near the lovely thermal bath complex at Mórahalom and the beautiful city of Szeged. The Hungary Centre of Rural Tourism offers more options.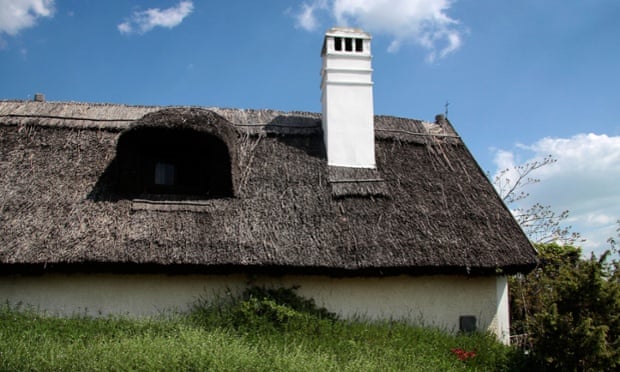 BUDAPEST
Hospital in the Rock museum
Take a guided tour through the warren of ancient caves that lie beneath the royal palaces of Buda. During the second world war, the caves were makeshift hospitals and today the operating theatres, wards and amputation units remain much as they were 75 years ago. The caves later became nuclear bunkers, with communications stations, fallout monitors, steel doors and sirens. An English guide and film helps you get the most of the fascinating tour.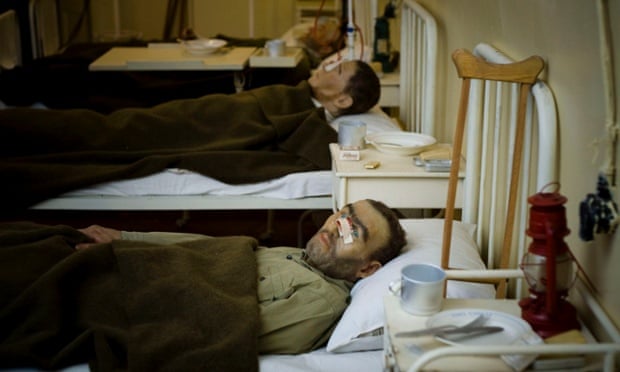 Faust Wine Cellar
The owners at Faust, near Buda Castle, are knowledgeable and provide an excellent experience in a glorious setting – you sit in a candlelit cave after entering through the Hilton Hotel (Hess András square 1-3) and heading down 54 steps. Go just before it gets dark so you can see the city in all its glory from high up. It's a touch pricey but well worth it. Book ahead to schedule a time for wine tasting.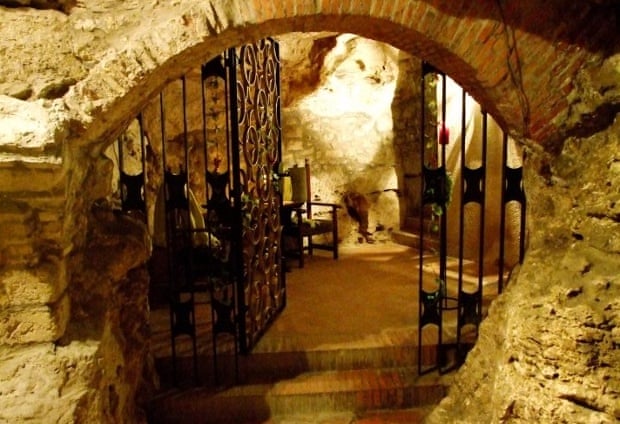 Traditional public transport
Avoid the multiple tour buses – the fun and charm of Budapest's rickety old transport system is an attraction in itself. Both the trams and (especially) the 19th-century M1 metro line under Andrassy Avenue, are functional as well as an interesting nod to the area's history. The rest can be done on foot – even the climb up Gellert hill, which offers incredible views on every hairpin of its meandering path.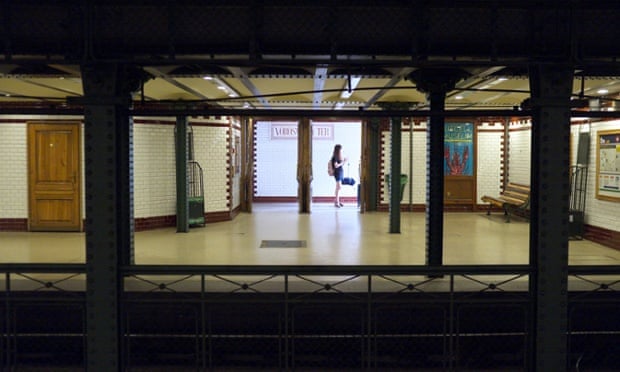 www.theguardian.com
19/06/2015