10 of the best theme parks … that you've probably never heard of
Popeye Village, Anchor Bay, Malta
The 1980 film Popeye may have been a notorious flop but its has a legacy in the charming family attraction of Popeye Village, the self-consciously ramshackle collection of wooden buildings set on a beautiful bay constructed as a film set for the Robin Williams movie. Visitors can explore the colourful village, meet the characters and mosey into a range of attractions including a Popeye comic museum. There are also regular boat trips, puppet shows and a cinema, where you can, ahem, watch the Popeye film. It is what it is.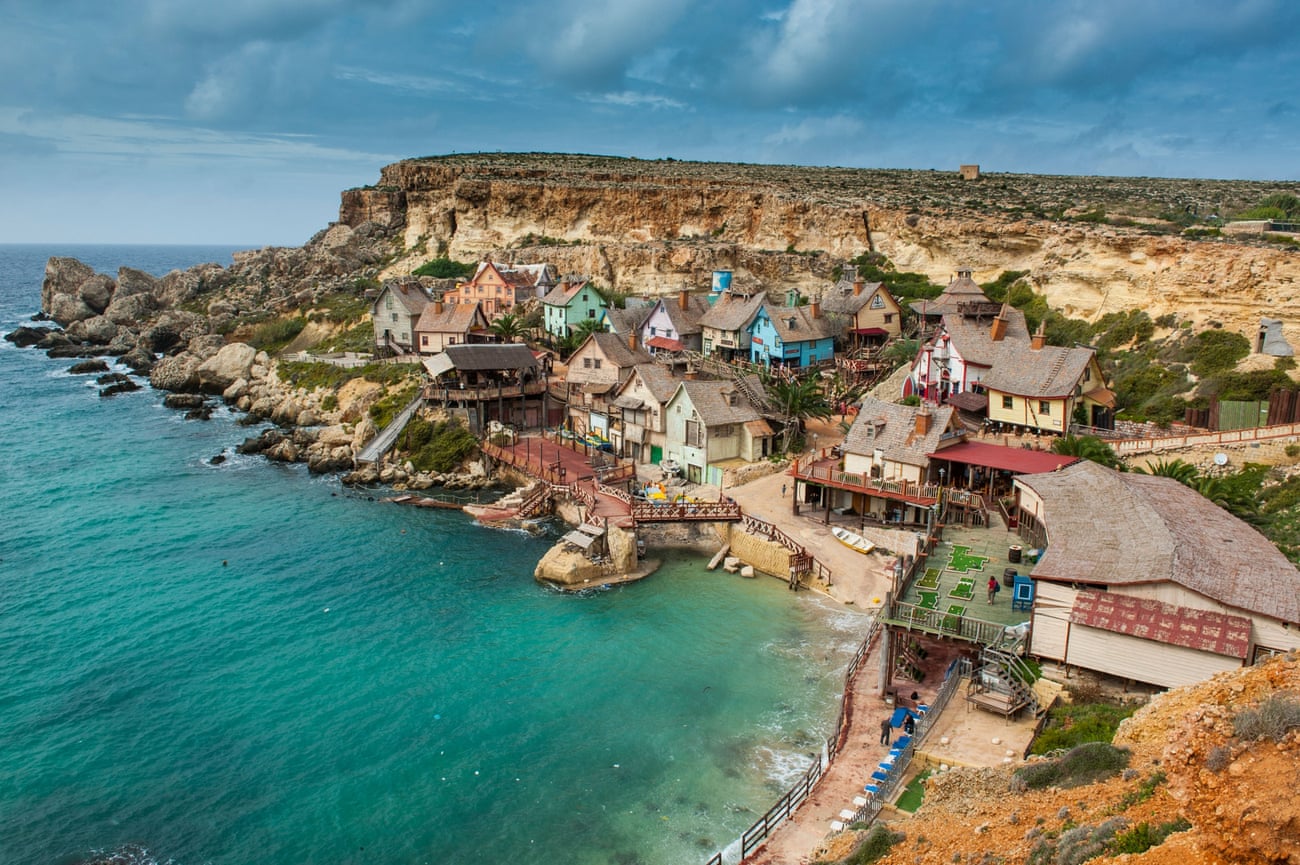 Efteling, Kaatsheuvel, Netherlands
Popular in the Netherlands but rarely visited by foreigners (94% of its visitors are Dutch), Efteling is a huge fantasy theme park with a large number of fairytale rides and attractions. It opened in 1952 and is among the oldest theme parks in the world – pre-dating Disneyland in the US by three years. Rumour has it that Efteling inspired Walt Disney to build his own, and Disneyland Paris consulted Efteling for tips on how to better appeal to a European audience. Among its flagship rides is the grand double-track wooden rollercoaster Joris de Draak, or Joris the Dragon, in which two trains race each other around the track. Sculptures of magical creatures are dotted throughout the park, including Brothers Grimm creation, Lang Nek (long neck), the unofficial mascot of the park.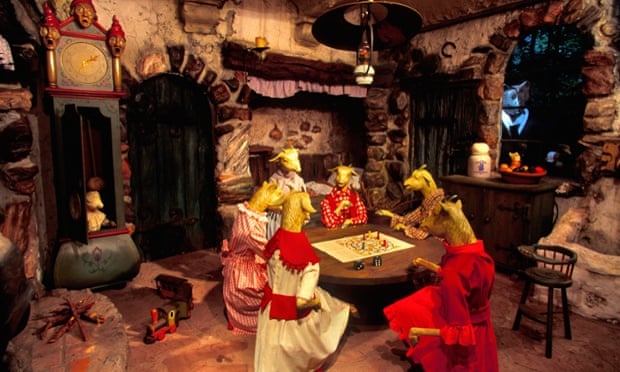 Vulcania, Saint-Ours, Auvergne, France
France does amusement parks with an educational slant extremely well. WhilePuy du Fou in the Vendée wows visitors with historical battle re-enactments, Vulcania makes volcanoes fun and worth learning about. As well as a museum (borrrr-ing! … just kidding, it's full of ambitious interactive exhibits that help explain how volcanoes work), the park has rollercoasters, including the Dragon Ride that accelerates to g-force +2. The park was designed by Pritzker prize-winning architect Hans Hollein and its centrepiece is a 28-metre-high cone covered in lava stone on the outside, and a firey gold-coloured interior.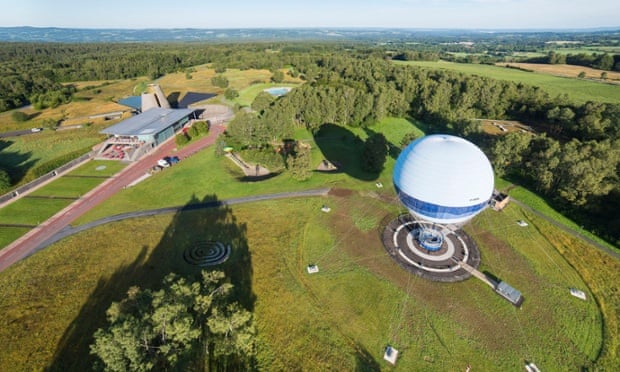 Grūtas Park, Druskininkai, Lithuania
You know those retro Jurassic Park-type attractions, where you walk through a forest featuring giant dinosaur sculptures? Well Grūtas is like that, but instead of meeting diplodoci and T-Rexs you'll find dinosaurs of the Soviet period: monuments of Lenin, Marx and Stalin scatter the park. Unofficially known as Stalin's World, the park was established to preserve the history of the Lithuanian Soviet Socialist Republic era. Alongside the sculpture garden's collection of 86 statues there are darker touches, such as guard towers and fragments of concentration camps (though they never went ahead with the idea of transporting visitors to the park on Gulag-style trains). There's also a kids' playground, Luna Park, based on Soviet times and a small zoo – presumably with animals the Russian's didn't send into space.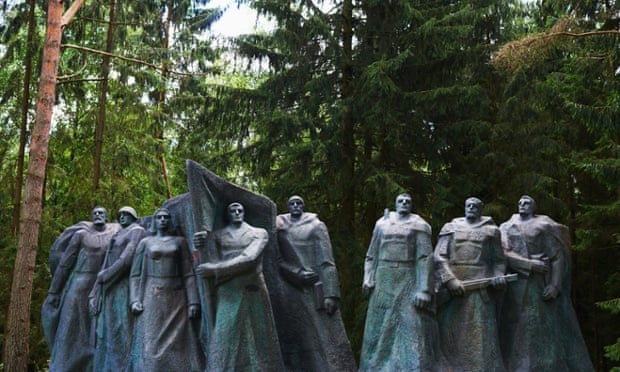 Siam Park, Tenerife, Canary Islands
For a taste of Thailand (in Tenerife) look no further than Siam Park. The huge water park, built in 2008, features adrenaline-pumping rides, such as the Mekong Rapids, the Dragon and Tower of Power, the latter of which has a near-vertical 28-metre drop. Those who don't want to risk losing their swimwear can opt for the park's more relaxing options: drift along the Mai Thai river (not filled with the cocktail, unfortunately) or sunbathe on Siam beach.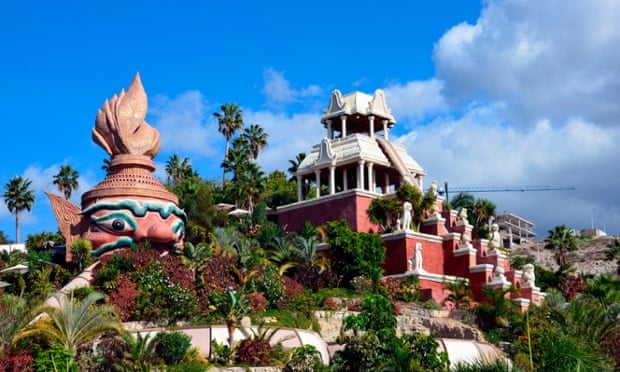 Leolandia, Capriate San Gervasio, Lombardy, Italy
If you've been traipsing round Milan and the kids are starting to get riled, Leolandia – an hour's drive away – is the ideal place to let them unwind. The children's theme park has been upgraded in the last two years: Peppa Pig world was added earlier this year, while Cowboy Town has been renewed. Alongside various rides and a petting zoo, the park has a range of shows, featuring fairies, pirates and parrots. On a side note, those looking for a particularly obscure, hair-raising Italian theme-park experience, should check in to Ai Pioppi playground in Treviso: a kinetic theme park built in the back garden of a restaurant and free to anyone who buys a meal.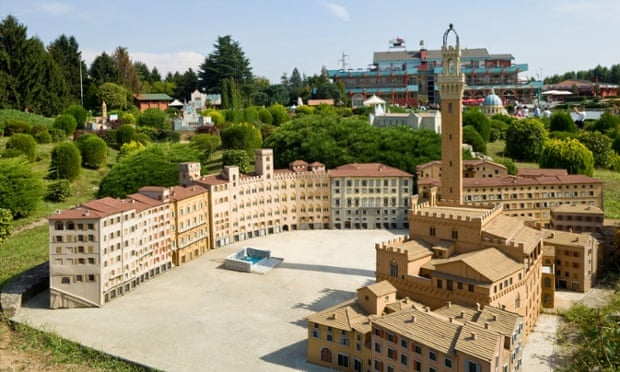 Bakken, Klampenborg, Denmark
Did you know that Bakken is the world's oldest amusement park? No, neither did we. Just 10 minutes north of Copenhagen (which also boasts the 19th-centuryTivoli amusement park in the city centre), Bakken is a charming, historic attraction that was founded in 1583. It is frequented by classical white-faced clown Pjerrot, but rarely attracts visitors from outside of Denmark. And while it may not be able to compete with the high-octane thrills of modern theme parks, Bakken still has impressive rides: the grand wooden Rutschebanen coaster, built in 1932, is considered a classic. The tasteful and nostalgic park is surrounded by greenery and makes for a easygoing (and corporate-free) family day out.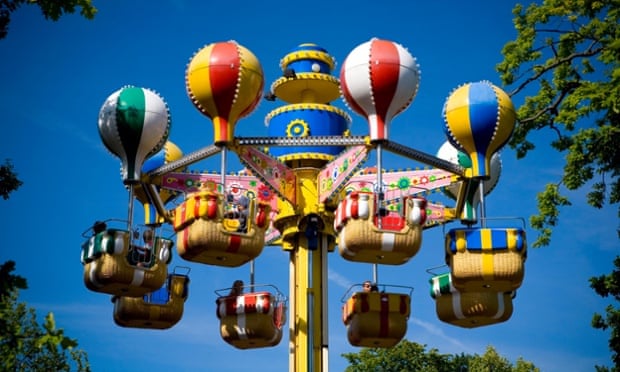 Tripsdrill, Germany
Opened in 1929, Tripsdrill is Germany's oldest theme park and, impressively, has remained in the hands of the Fischer family since it opened. The large park has a modern-built wooden rollercoaster, Mammut, which is a 860 metres long, as well log flumes and rapids rides. The wildlife park is another draw; around 130 species inhabit it, with wild horses, Arctic wolves and bears, along with regular falconry displays.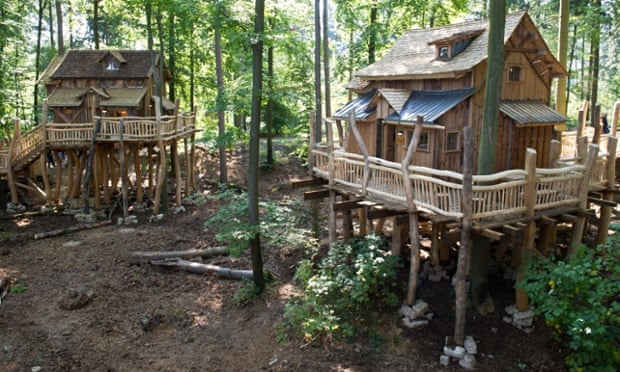 Area 47, Ötztal, Tirol, Austria
Area 47 is a huge outdoor adventure park on the riverside in the Ötztal valley and full of the kind of activities that make people go "woah … dude!" It offers visitors an impressive range of opportunities to hurl themselves about the place: a 30 metre-high "mega swing"; a rope course suspended below a bridge, which is also fitted with a climbing wall; a water park and a diving tower; water-ski jumping slope and spectacular slides. You can also go blobbing (look it up) and the park runs rafting, canyoning and caving trips and has an off-road biking course. GoPro population: high.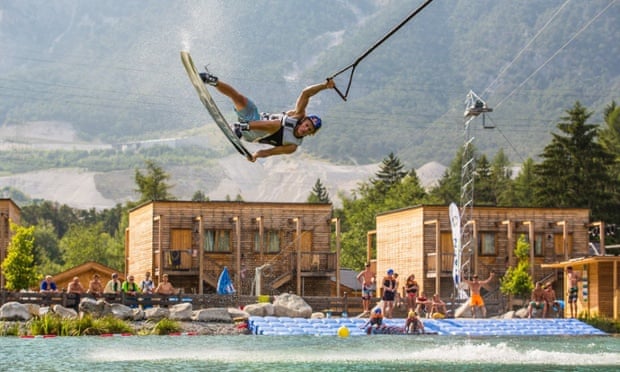 High Chaparral, Värnamo, Sweden
Founded by Big Bengt (a name that will amuse those from the UK more than elsewhere), High Chaparral is a wild west theme park in the form of a frontier town – complete with steam train running through it. The highlight, however, has to be the epic shows that are like watching a live western film, complete with shootouts, explosions and people throwing each other off wooden porches. There are six different shows to watch, including one about the legendary swordsman Zorro and city patron Lucky Luke, who has to keep the bandits behind bars.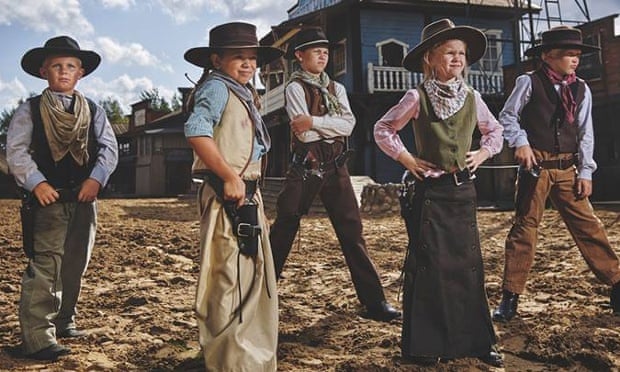 www.theguardian.com
25/05/2015