Top 20 new hotel, hostel and campsites in mainland Europe and the UK for 2015
Fireflies & Figs, Abruzzo, Italy
Abruzzo, half way down the boot of Italy, on the other side of the peninsula from Rome, is one of the least visited parts of Italy. Famed for its dramatic geography, for years it was isolated by the Majella mountains. In the midst of this wild landscape is Fireflies & Figs, a new glampsite of two yurts (with plans for three more) set on the slopes of a valley, overlooking olive trees, vines and mountain peaks beyond. Visit hilltop villages where you can stock up on regional specialities, such as wild boar or pecorino cheese (Abruzzo is known as the larder of Italy); or head to the coast, famed for its trabacci, Unesco-protected fishing pontoons and seafood restaurants. Or explore the immediate surroundings – there are walking and biking trials, and two lakes nearby where you can kayak and sail in summer. Not forgetting the chance to simple unwind in a place of staggering beauty. Breakfast includes fruit from the orchard and honey and fresh eggs from the neighbours, and four nights a week the English owners cook a four-course meal (£35 a head including wine).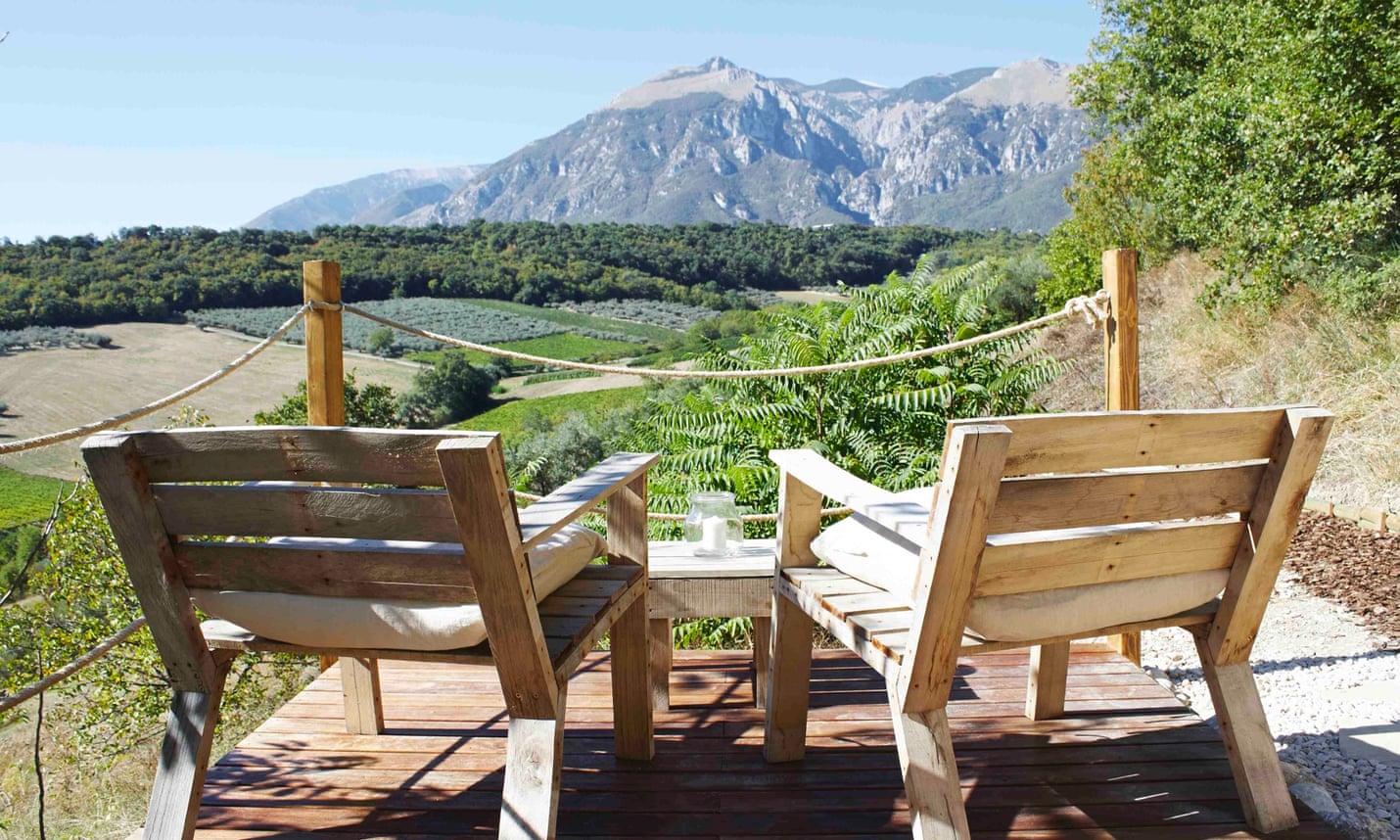 Generator, Rome
Hip hostel brand Generator is opening new outlets in Paris (its largest yet with 900 beds) and Amsterdam this year but its third new property, opening in Rome at the end of the year, looks set to be especially useful. Just around the corner from Termini station, it's not the most romantic neighbourhood, but it's convenient. The Colosseum is within walking distance, almost everywhere else in Rome is quickly accessible via metro or bus and, for eating and drinking, trendy San Lorenzo is within stumbling distance. Not sure where to start? The 80-bedroom hostel will have a roof terrace – just the spot for getting your bearings.
LaGare Hotel, Milan
Opening in February in the Porta Nuova business district, just in time for the bulk of Milan Fashion Week and well ahead of Expo Milano 2015, this 141-room new build is surprisingly understated in its design, with the focus more on energy efficiency. If you're tired of gimmicky styling, this is the urban bolthole for you, with its soothing grey-and-chocolate colour scheme and its use of wood, leather and slate. Not that it's without frills altogether: a panoramic roof terrace restaurant and modern spa are part of the package.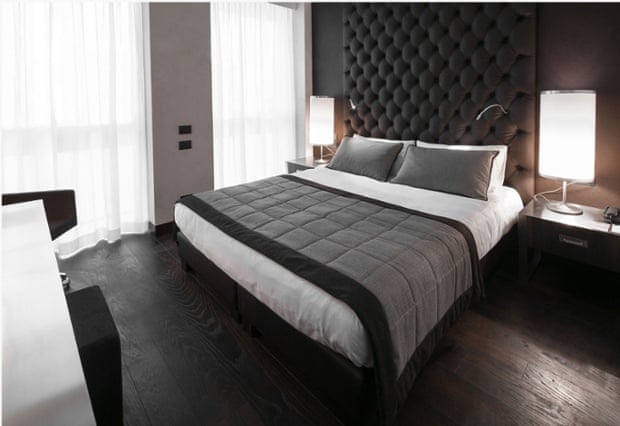 Hotel Garibaldi Blu, Florence
Italy's Why The Best hotel group may have a lost-in-translation name but there's little confusion over the appeal of its properties. Set in classic tourist destinations in Florence, Venice and (soon) Rome, they're not the cities' fanciest hotels but offer plenty of personality and good rates. Last month the Garibaldi Blu, the group's latest three-star hotel, opened in Florence's Piazza Santa Maria Novella. Rooms have parquet floors, contemporary art and, if you're lucky, a 19th-century fresco. Just don't be surprised if you take a wrong turn and end up in a different hotel; another of the group's properties, Hotel Rosso 23, is next door and, thanks to an internal connection, shares some common areas.
Arriadh hotel, Andalucía, Spain
Surrounded by farmland and mountains but only 6km from famous Ronda, this six-bedroom boutique hotel offers the chance to stroll the city's old town and dramatic gorge views by day and retreat to rural majesty come evening. The white-washed village of Arriate, a walkable distance, has several good restaurants – owners John and Wilbert will point you in the direction of the best food and a three-course dinner is served on Mondays when the local restaurants are closed. The pair bought and renovated the property, reopening in 2014; this year they plan to add a pool. The six spacious rooms each have either a balcony or terrace, all with making the most of those amazing views.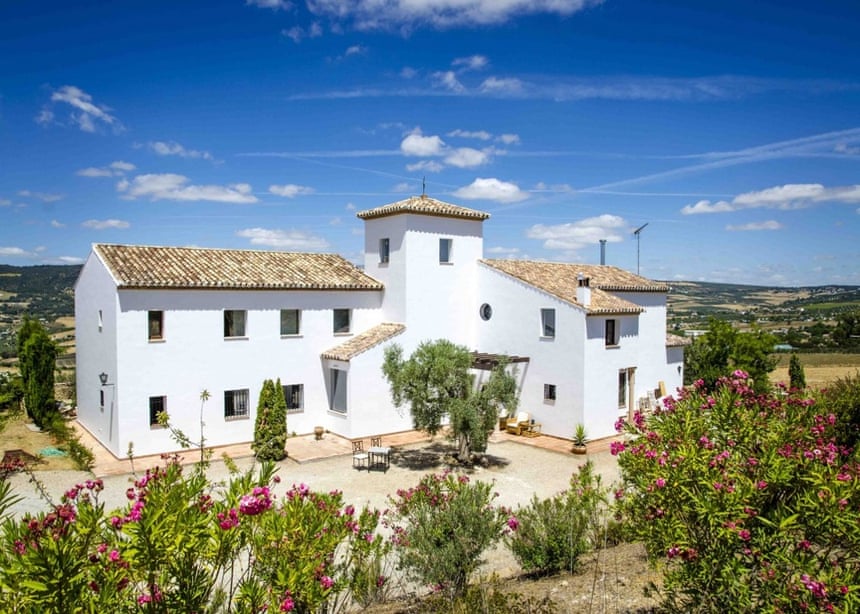 Urban House, Copenhagen
Pillow menu? Music concierge? Bath butler? So 2014. In 2015 hotel frills are all about the in-house tattooist – or they will be in Denmark, anyway. Urban House, opening in March in the Danish capital, will be a hostel-hotel hybrid in hip Vesterbro, with a mix of dorms and private rooms, from "ShoeBox" singles to five-bunk dorms. Handy family combinations include "Bunkalows", which come with one double bed and one bunk. Services include hotdog restaurant, cinema, launderette, integrated bike shop and that tattoo artist. And, this being Copenhagen, you can expect a bar stocked with finest Mikkeller beers.
The Hoxton, Amsterdam
London's lo-frills hip hotel brand has got itself a passport and is heading to the Netherlands to open the first of three foreign outposts this summer (New York and Paris will open in 2016). Part of a collection of five townhouses on Amsterdam's Unesco-listed Herengracht canal, the hotel will have 111 bedrooms, a meeting and event space, bar and restaurant. As with its London sisters, rooms – in this case designed by local duo Nicemakers - will be modern, stylish, unfussy and (if you book early enough) available at bargain rates.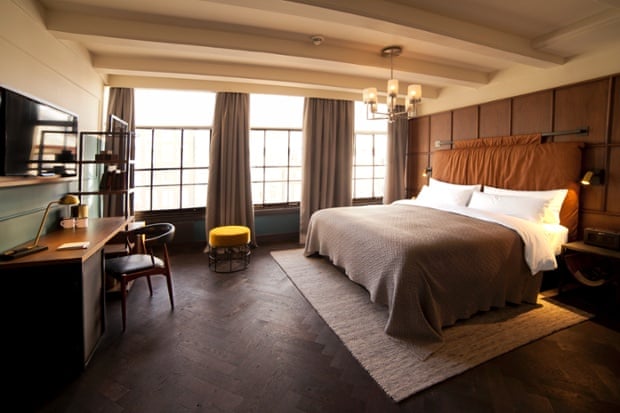 Hotel Indigo, Helsinki
Reports last month suggested that Helsinki missed out on hosting next year's MTV Europe Music Awards because it doesn't have enough five-star hotels to put up a galaxy of demanding pop stars. More fool them. Helsinki is one of Europe's most offbeat and design-savvy urban centres and, come spring, will be home to the first Nordic venture for Hotel Indigo. Details of this 120-room new-build are still sketchy but expect Scandi murals in the bedrooms and, this being Finland, a decent sauna in the fitness area.
Aloft, Munich
Opening in August next to Munich's Central Station, this is one of two German launches in 2015 by Starwood Hotels' frenetically expanding mid-market brand; the other is in Stuttgart. Like all the group's hotels it will trade on familiarity, sticking to the popular Aloft formula of copious bedrooms (in this case 184) plus cafe, restaurant, bar and fitness centre much like those at its other outposts. Which is no bad thing if you're planning a weekend in Munich and want a dash of playful style and a decent bed – and don't want to pay for fancier services.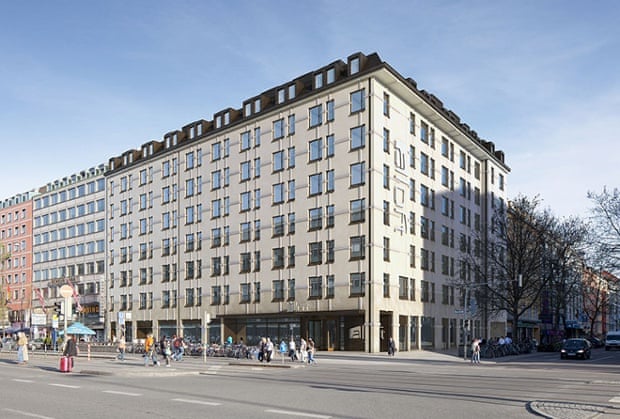 Lodges en Provence, France
This site in Richerenches, between Montelimar and Orange, promises a more comfortable way to camp in the south of France this summer. It already offers two-bedroom canvas and wood lodges and cabins, and is adding 14 new wooden cottages in May. This is still essentially camping but with a soupçon of Gallic glamour – the site has a sleek swimming pool, a wood-and-glass restaurant serving truffle-laced salads and fine local wines, spa treatments are available and the lodges have Wi-Fi.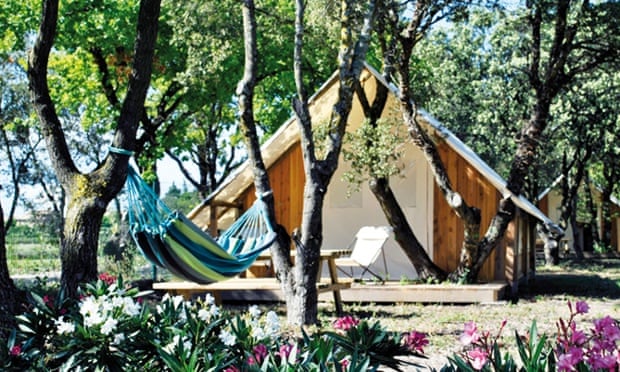 Meliá Paris La Defense, Paris
Revamps of Paris's iconic Ritz and Le Crillon hotels are the city's most hyped openings this year, but not many of us are likely to pay their mortgage-like room rates. The new Meliá promises better value. Launching in March in the city's business district, it has been designed by Jean-Philippe Nuel, the man behind the recent revamp of the Piscine Molitor and another grand French reopening this year, the Hotel des Cures Marines in Trouville. The (relatively) central location, (relatively) affordable rates and definitely on-trend 19th-floor cocktail bar are likely to make it as popular with weekenders as business clients.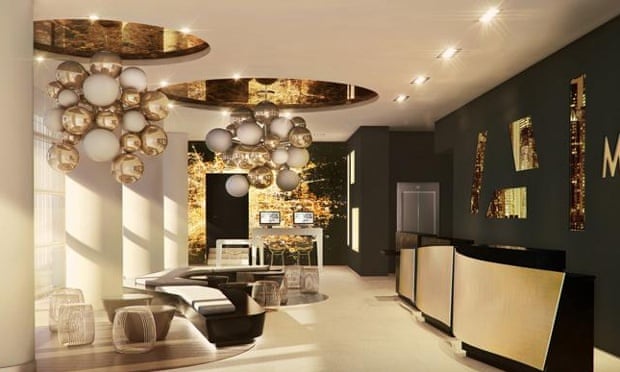 Hotel Alex, Marseille
If you want to make the most of the new direct Eurostar service to Marseillewhich starts this May, you could do worse than book into this sharp new hotel. Quietly opened at the end of last year and set in an elegant historic building, it's within a minute's walk of Marseille's Saint-Charles train station. Or, to put it another way, six hours and 28 minutes from London St Pancras. And while it's not the smartest corner of the city, it's within walking distance of Marseille's atmospheric Vieux Port and the quaint Le Panier district. Colourful tiles liven up otherwise fairly plain interiors and an internal courtyard makes a sunny spot for breakfast in the summer.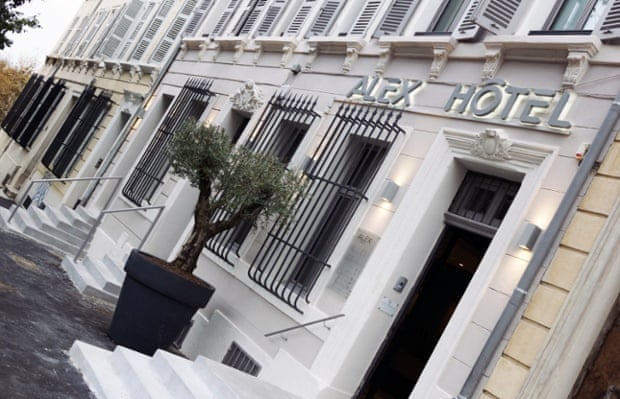 Vinha da Manta, central Portugal
Described by one recent visitor as a canvas hotel, this cluster of tented lodges in the foothills of Portugal's Serra De Estrella natural park is a long way from your typical campsite. Surrounded by olive and peach trees, and with views of the Mondego valley, each lodge sits on a wooden deck in its own grounds, with a private kitchen and outdoor bathroom. There's a natural swimming pool on site and one of the Dutch owners is a passionate foodie, happy to cook field-to-fork dinners for guests on alternate days. All of which means it gets booked up early. Fortunately two new lodges are being built for this summer, so you've more chance of bagging a bed.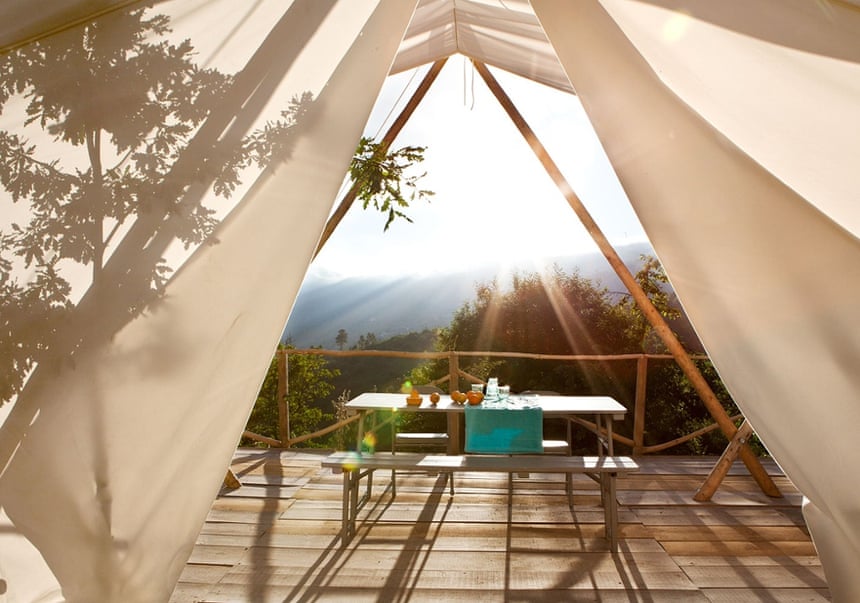 Mango Boutique Hotel, Turkey
Opening at the end of May in a peaceful, leafy site above Ölüdeniz, this small family-run hotel is a sister property to the neighbouring Mandarin Hotel. With just eight rooms, swimming pool and restaurant, smart but homely Mango is all about peaceful unwinding. Breakfast can be served in your room (each has a private garden or balcony). There's great walking from the door (the Lycian Way long-distance footpath passes close by), and two of the rooms have private pools. And teachers and couples might be delighted to hear that there's also a strict no under-12s policy.
Emporikon Athens
This New Year's Day was more celebratory than most at this new Athens bolthole, when it officially opened its doors. A beautiful art nouveau building rescued from half a century of dereliction, it has 14 white and blue rooms featuring plenty of luxury. The location in hip Agias Irinis means guests can make the most of the area's wine bars, clubs and restaurants (among them Manas Kouzina-Kouzina, directly below the hotel, where young chef Yannis Spathas serves reimagined Greek soul food to an eager crowd). The icing on the vasilopita (New Year's Day cake) is that some rooms come with views of the Acropolis and Parthenon.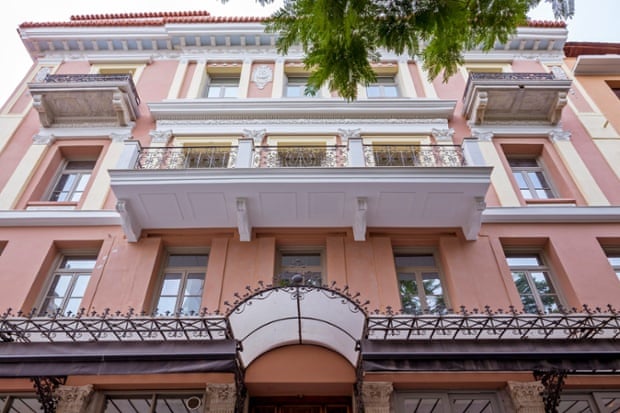 UK

Brockloch Treehouse, Dumfries & Galloway
Squirrelled away in bluebell woods at Brockloch Farm (also home to a modernist bothy), this new off-grid treehouse might have been created by Charlie and Lola. Its wonky but friendly looking wood-clad form, set on twiglets (or are they stilts?), opens in January and has been designed to work with the setting – light ripples in through a sieve of tiny windows on sunny days, mimicking the effect of forest-dappled sunshine, while skylights above its double bed and sunken bath make for decadent star-gazing. There's also a small kitchen and bathroom, a wood-burner and, thanks to solar panels, electricity.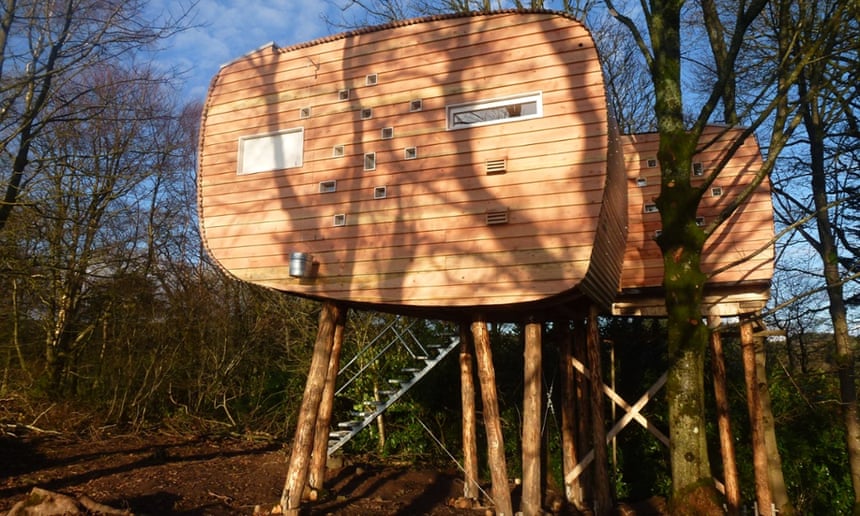 Hotel Gotham, Manchester
With the Whitworth Gallery reopening in February, a northern outpost of theHawksmoor steak restaurant arriving in March and contemporary arts centreHOME launching in spring, there's even more reason for a trip to Manchester this year. But wait until April if you want a bed in the city's most fanfared new hotel, the Gotham, in a Lutyens-designed art deco building. Expect glamour (polished wood, smooth leather, velvet upholstery and a seventh-floor bar) and some lighthearted nods to its former role as a bank (money bag-style laundry bags and briefcase lampshades).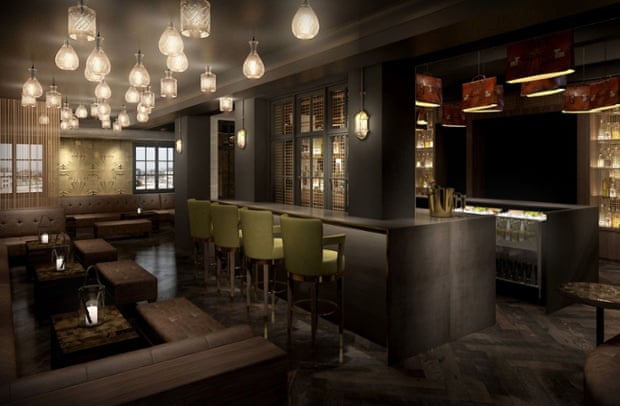 Safestay Holland Park, London
It's becoming hard to find a hostel that isn't half-way to a hotel, but not many can boast a location with as much pomp and history as Holland House. When it launches in April, guests staying at the whopping 380-bed Safestay Holland Park will be able to boast of sleeping in a building that once hosted Oliver Cromwell and Kings James I, Charles I and William III. Not quite as grand as it once was (the Blitz destroyed much of the Jacobean house), this former YHA hostel is being reconfigured as a "poshtel". Competing with it as a cheapstay in the capital is the recently opened SoHostel on Dean Street (Geddit? It's in Soho) where dorm beds cost from £25 a night.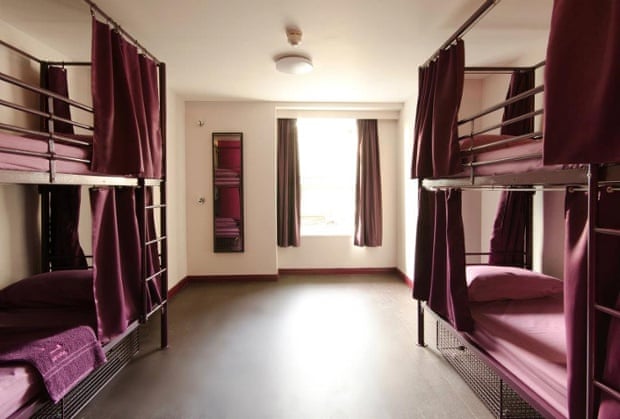 Albion House, Kent
Opened at the end of last year in ever-gentrifying Ramsgate, this new hotel overlooks the town's Royal Harbour. Its owners already run a local self-catering empire and have now restored this elegant Georgian building, formerly a rather unloved local council office. As well as 14 smart bedrooms, a bar and a dining room with open fires, it offers wine tasting courses, kitchen table dining and, from February, treatments in its seaweed bathhouse.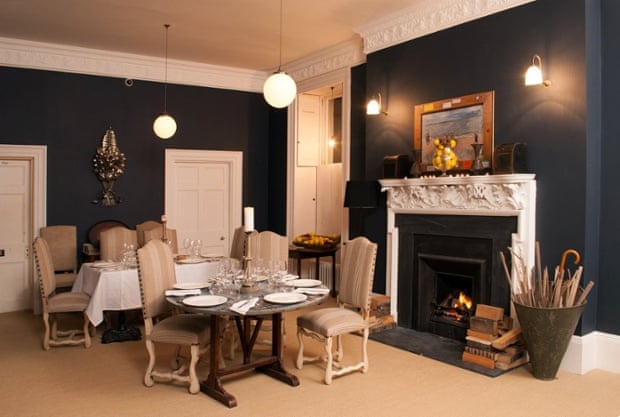 Brownscombe Glamping, Devon
Part of Classic Glamping, the camping spin-off from West Country cottage rental company Classic Cottages, this new site opens in April in Compton, near Torquay. One for small groups or families, it's a tiny site with only three safari tents. Each sleeps six and has en suite shower, flushing toilet, fridge and log-fired range. Better still, wait until May and book the site's Cornish tin "tabernacle". Sleeping two and set in a separate field, it will have a wood-fired hot tub as well as a kitchen, bathroom and stove.
www.theguardian.com
31/01/2015