Sharm el-Sheikh
Sharm el-Sheikh is a city situated on the southern tip of the Sinai Peninsula, in South Sinai Governorate, Egypt, on the coastal strip along the Red Sea. Sharm el-Sheikh is the administrative hub of Egypt's South Sinai Governorate which includes the smaller coastal towns of Dahab and Nuweiba as well as the mountainous interior, Saint Catherine's Monastery and Mount Sinai.
Sharm el-Sheikh's major industry is foreign and domestic tourism, owing to its dramatic landscape, year-round dry and temperate climate and long stretches of natural beaches. Its waters are clear and calm for most of the year and have become popular for various watersports, particularly recreational scuba diving and snorkeling. There is great scope for scientific tourism with diversity in marine life species; 250 different coral reefs and 1000 species of fish.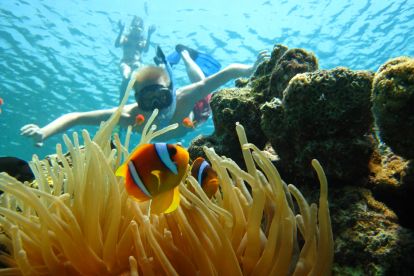 The nightlife of Sharm El-Sheikh is modern and developed. The colorful handicraft stands of the local Bedouin culture are a popular attraction. Ras Mohammed, at the southernmost tip of the peninsula, has been designated a national park, serving to protect the area's wildlife as well as its natural landscape, shoreline and coral reef.
A number of international hotels and noted restaurants are clustered around the centre of Sharm, known as Naama Bay, with golf courses and other leisure facilities further up the coast.
The Nabq Managed Resource Protected Area is a 600 square kilometres (230 sq mi) area of mangroves, coral reefs, fertile dunes, birds and wildlife.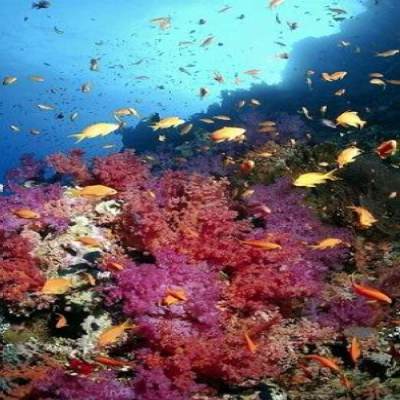 Nationals from the Republic of Armenia, the Russian Federation, the EU and the US do not require a visa for travel to Sharm El Sheikh if the visit is for fourteen days or less, although those travelling to outside the Sinai area may still require a visa, which are purchasable for a small fee on arrival (15$). It is mandatory for all travellers arriving at Sharm El Sheikh International Airport to complete a landing card (handed-out by crew on flight), and on departing to complete an exiting card (handed-out at check-in) before passing through passport control.